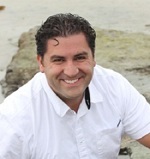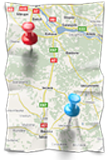 Dr. Juracan has been working in the field of addiction for over 10 years. He specializes in treating painkiller/opiate addiction as well as pornography/sex addiction. He is a highly sought-after speaker and presenter for professionals wanting to understand the disease of addiction and how to best help clients recover.
City
: Pleasant Grove
State
: Utah
Client Focus
: Adults
Specialties
: Opiate / Painkiller Addiction, Alcohol Addiction, Pornography addiction, Sex addiction. Individuals, Groups, Couples Therapy.
Credentials
: Doctor of Psychology / LPC
Office Location
: Pleasant Grove
Cross Streets
: State Street and 1000 South in Pleasant Grove
Travel Distance
: No travel.
Language
: English
Treatment Approach
: Psychoanalytic, Person Centered, CBT
Insurance
: Most Insurances accepted
Payment Terms
: $125 per session
Website
:
http://www.juracancenter.com