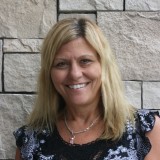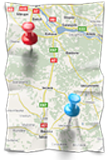 Debra Cook is a private practice, licensed alcohol and drug counselor, certified school counselor, and provisionally licensed mental health practitioner and also is a registered provider for the State of NE. She provides DUI and MIP evaluations, individual and family counseling with a particular focus with adolescents and women. She believes in empowering clients to develop their own recovery and renewal plan using a holistic combination of strategies.
City
: Omaha
State
: Nebraska
Client Focus
: Self-empowerment – assisting clients to discover their own inner strengths, recovery, and renewal.
Specialties
: Adolescents, Alcohol
Credentials
: M.S. LADC, PLMHP
Office Location
: 7230 Florence Blvd. Omaha, NE 68112
Cross Streets
: Florence Blvd and Sharon St
Travel Distance
: I have a secondary office at A+ Wellness, 11711 Arbor St. Omaha, NE 68144
Language
: English
Treatment Approach
: Client Centered, Cognitive Behavioral, Some AA principles, other holistic strategies
Insurance
: No insurance accepted but reasonable fees
Payment Terms
: Fees paid at time of service. Cash, Checks, Credit and Debit Cards Accepted.
Website
:
http://www.iamcenter.us